Harmony Lakes
Community information including amenities, real estate for sale, photos and more.
Compiled by Leanne Paynter [Copyright ©2002-2012] All rights reserved.
All information contained herein is deemed reliable but cannot be guaranteed. To be certain, you should independently verify.
---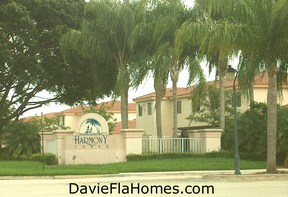 Entrance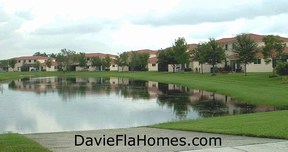 Lakeside
.
Location: Davie, Florida

Style: Villas and Townhomes;
some with a 1-car garage

Bedrooms/Bathrooms:
2/2.5, 3/2, 3/2.5 or 4/2.5

Amenities: Pool, tennis, basketball, handball courts, bike/jog trail, barbecue/picnic area, children's play area

Year Built: Varies, 1989-1998

Fill out this form to receive information about Harmony Lakes townhomes and villas for sale in the MLS.